The future. What does it look like for you? What are some of your goals for the future? Do you have a dream idea of what it will be, or have you never really thought about it? We might want to retire in the Mediterranean soaking up the sun every day or we might want to live near the kids and spend our holidays with them. Whatever it may be, it will be unlikely that we get where we want without a proper plan.
In this article, our Financial planning Brisbane practice will give some top tips to building a personal financial plan for future security.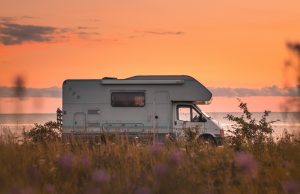 Start Early – the power of compounding returns.
We plan our days, weeks, and months but we quite rarely plan our future years (especially not in this current climate). It is unlikely you would find a 20 something year old knowing exactly when they want to retire, but when speaking to a 50 something year old usually they wished they could retire sooner than planned! And that is usually the common phrase we hear from our retirement aged clients. "I wish I started sooner".
There are many benefits in seeing professional financial advisors early in life as your insurance premiums are usually lower, you can generally be more flexible with your Super and of course, the power of compounding returns. Even if you just start off with a little, over the years your portfolio will continue to grow and the accumulation of your investment returns can be that extra step you need to get to your goal. If your investments double every 10 years, starting 10 years earlier, makes a massive difference.
Know yourself, understand what you want.
When you meet with one of our certified financial planners in Brisbane, it is likely one of the first questions you will be asked is "what is your goal?". What is it that you want to achieve? If you are unclear about this, then setting up a plan, let alone sticking to it, will be much harder.
Once you know what you want, you can then work towards that goal. Some questions to ask is "when would I like to retire?", "How much would I like to live on?", "What does happiness look like?", "Where do I want to send my kids to school?", "Do I want to stay in my home or move into Aged Care or retirement villages?", "Do I want my partner to keep working when I am retired?", "Will my health last?". These questions can help you decide what you want and when you want it. A great framework to use is the SMART Goals tool. This allows you to make specific, measurable and time bound goals.
Spend less than you earn.
This tip is nothing new. The age old concept of saving = income > expenses. The complexity lies in how to do this practically. There are some tips that are really easy to apply such as making meals rather than buying takeaway, limiting your amount of takeaway coffees (this does add up!) or doing Click and Collect so you can stick to a certain amount instead of bursting the wallet at checkout.
Then there are other tips that need a little bit effort, but could save you many dollars over time. Things like setting up a budget (and sticking to it), searching for the best deals on your utilities, comparing car and home insurance each year it comes up for renewal and paying off your debt as quickly as you can. Some clients also prefer not to have a credit card at all to avoid the trap of spending more than you have.
Once you have a good system in place, you will start to see the saving dollars go up and in time you can become more financially stable.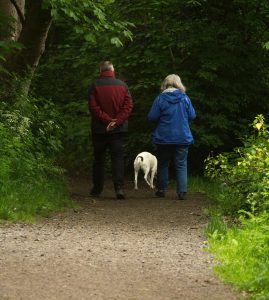 Contribute to super (and be tax conscious)
Our next tip surrounds superannuation and taxation. When you schedule an appointment with a financial planner, you're likely going to be asked about your super. How much do you currently have and are you making any contributions? Salary sacrifice is a great way to contribute to your super by not only reducing your taxable income, but also having your super contribution taxed at a lower rate than your personal income tax rate.
We can help you to set up a goal to make the most of tax effective contributions and help you understand the caps. We can also discuss other schemes such as the First Home Super Saver Scheme and Downsizer contributions – and everything in between! There really is a lot of incentives available so best to come see a Financial Planner at Lifelong Wealth.
Save for retirement
Australia has an ageing population, and it is becoming clearer and clearer that the age pension will not be sufficient for a comfortable standard of living in the future. It is therefore crucial to have available funds to continue your pre-retirement standard of living. It's never too early to start.
Think worst case scenario (ie. take out insurance)
We take out insurance for our car, we take out insurance for our house and we take out insurance for our health. We sometimes forget though to take out insurance for our lives and our ability to earn money. And how much more precious is that than our material items? If you do not have insurance and something happens to you, it is unlikely that you'll reach your retirement goal as you had it in your mind.
Think about what would happen to your income streams if you had to take time off work for 6 months. What would be required of your partner? Are you set up to deal with events which you have no control over? These types of questions can be really confronting but it is vitally important as you look at your financial plan. Starting off early could also save you on premiums and get you insured before the later in life conditions creep in. At our Brisbane practice, Lifelong Wealth, our certified financial planners can discuss a needs analysis with you and show you how much insurance you require while comparing what is affordable for your situation. Who's putting the food on the table if you are not?
Review regularly – Check your happiness levels.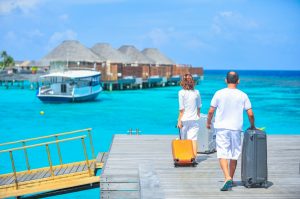 Our last tip is to review your plan regularly. Don't check this off the list and put it on the shelf, but this is something you should check in with your adviser or the financial expert in your life on a regular basis. Things can often change during the year (incoming COVID – 19), and your expenses, assets and needs can change.
You want your plan to be reflective of this and ensure that your underlying investments are still in line with your investor risk profile. There might also be certain changes or government legislation that could impact your situation, so it is important to stay in regular contact with your adviser. One thing to note specifically is your estate planning as your assets, relationships and health can change and you want to ensure that in the case of death your will is valid.
So there you have it, our top 7 tips for building a personal financial plan for future security. As we head to the end of 2021, we are aware of how quickly time flies by and how much change we can experience in 1 year. If you haven't yet, schedule an appointment with our Brisbane financial planners today to get started on your financial plan early so you can make the most of your finances, no matter what stage of life you are in.
Book an appointment with us today, or give us a call if you wanted to discuss these services further.