So you have finally decided that you need to see a financial planner to get your finances sorted. But where to now? Who do you choose amongst all the many planners? Should you look for planners in the city? Or is it better to choose a financial planner in the area that you live? It can be difficult to decide on which financial planner to choose, so we will aim to help you with some advantages of choosing a local financial planner, specifically a 
financial planner in Brisbane North
.  
BUT AREN'T CBD PLANNERS MORE QUALIFIED? 
At Lifelong Wealth, our advisers average over 15 years' experience as successful financial planners, with both Senior Financial Planners holding the Certified Financial Planner designation and all of our advisers have already completed the brand new FASEA Code of Ethics exam.  This places Lifelong Wealth firmly in the upper echelon Australia-wide.  You can be sure you are being looked after by highly qualified financial planners right here in North Brisbane. 
You definitely want to ensure that you are choosing a financial planner that is highly qualified and has completed the required training, especially in light of the changes and recommendations of the royal commission. It is so important to ensure you have a well trained professional looking after your funds. We recommend you read the FASEA (Financial Adviser Standards and Ethics Authority) education requirements for financial advisors and ensure you choose an advisor that completed the relevant training (click here https://www.fasea.gov.au/education-requirements/).
Most importantly, ensure your adviser has completed the FASEA Code of Ethics exam which is a necessary requirement before 1 January 2022. Next, and although not necessary, it is highly recommended to choose an adviser that has completed the Certified Financial Planner (CFP) which is an industry specific course and the highest designation in financial planning.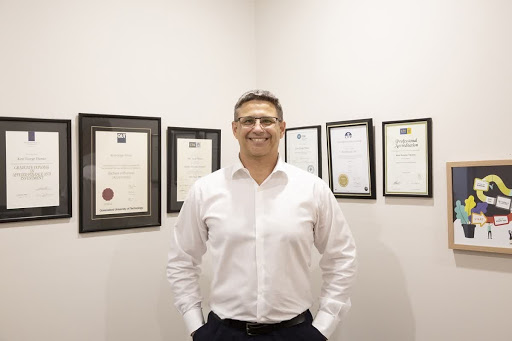 ARE THERE DIFFERENCES IN FEES AND SERVICE? 
Since a financial planner in Strathpine or Lawnton does not have the massive overheads of a big CBD company, it could mean that you will be paying lower fees. Often you will also be paying more for accessing the services of large companies because of their name, regardless of the quality service you receive. Here at Lifelong Wealth, you will instead receive tailored service to your situation and charged accordingly. Our planners are focused on you instead of climbing a corporate ladder or chasing the next promotion, ensuring that you get outstanding service from the moment you walk through the door and our fees are channelled to support our staff instead of expensive rent.
We have consistency within the company and many of our clients have been meeting with the same adviser for 15-20 years. They also love seeing the same welcoming face at the door and are often recognised by their voice over the phone. This quality of service can be rare to find in big corporate CBD companies, so we recommend finding a local financial planner in Brisbane north instead.
TRAFFIC VS CONVENIENCE 
Another advantage of choosing a local adviser is that it is convenient. If you live in this area, you do not need to travel all the way into the city to schedule an appointment to see a financial planner, and therefore you are avoiding parking fees, terrible traffic and arriving feeling stressed.
By choosing Lifelong Wealth, financial planning Brisbane North (or specifically Lawnton/Strathpine), you will have a range of benefits, and since being just around the corner from your us, you will be saving time to focus more on the things you want to do and avoid unnecessary stress travelling far at an older age. It also makes it easy to pop in for a quick chat or meet over coffee to sign documents, update your adviser on some recent changes and answer some nagging questions you may have. You also have the benefit of seeing your financial adviser face to face instead of having to conduct appointments over the phone where a lot of miscommunication can happen.
Here at Lifelong Wealth, we love getting to know you. We do not just want to rush along the appointment as we enjoy listening to how life is going for you and answering any concerns you have. This is not always possible with CBD planners as they are usually on a strict time schedule, or your parking time is running out and so having financial planning in Strathpine is much more convenient.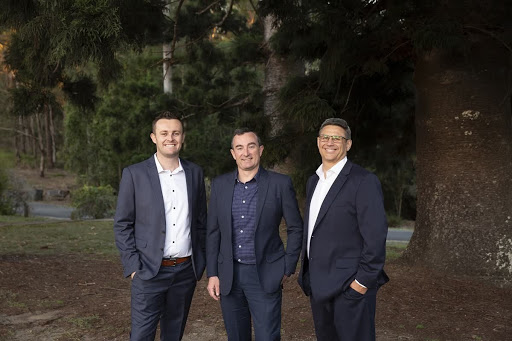 GENERAL VS HOLISTIC 
The next advantage is that we know the local area. If you are after financial planning in Strathpine, then you are likely also after a local Centrelink, local solicitors, local brokers and local retirement villages or aged care centres. As we work in the area where you live, we know who to point you to. We have connections with other local professionals who can assist you in a holistic approach to your retirement or financial goals such as estate planning and mortgage services. We don't just see you as another number to push through the door but take time to ensure all areas affecting your financial situation are covered, resulting in smarter planning.  Therefore, at Lifelong Wealth you can be assured that your financial needs are thoroughly addressed and that it is not just limited to the immediate goal.
We have an abundance of stories of clients flourishing in retirement and what pitfalls to avoid. Lifelong Wealth has a strong background in both experience and education. You will receive a tailored service to your individual needs, have free parking so you are not constantly checking your watch, and will have peace of mind knowing you are being looked after by highly qualified advisors who will see you through for many years.  
As you can see, there are a range of benefits to choosing a local advisor to help you build a financial plan. If you're looking for financial planning north Brisbane, then come check us out. We are a part of this Strathpine and Lawnton community and are constantly dealing with people like you, so why not join 97% of our clients who found more clarity around their financial goals and book an appointment today!1  
If you're still unsure about seeing an adviser, then listen to 95% of our clients who have said that their Lifelong Wealth financial advisor has helped them secure protection for the unforeseen, and start your journey to help protect your future.
If you would like to schedule an appointment with one of our professional financial advisers then please get in touch with us online or over the phone.